In case of craving, just look into your pocket ! SUN Encas BIO dried fruits & nuts is THE solution to take everywhere.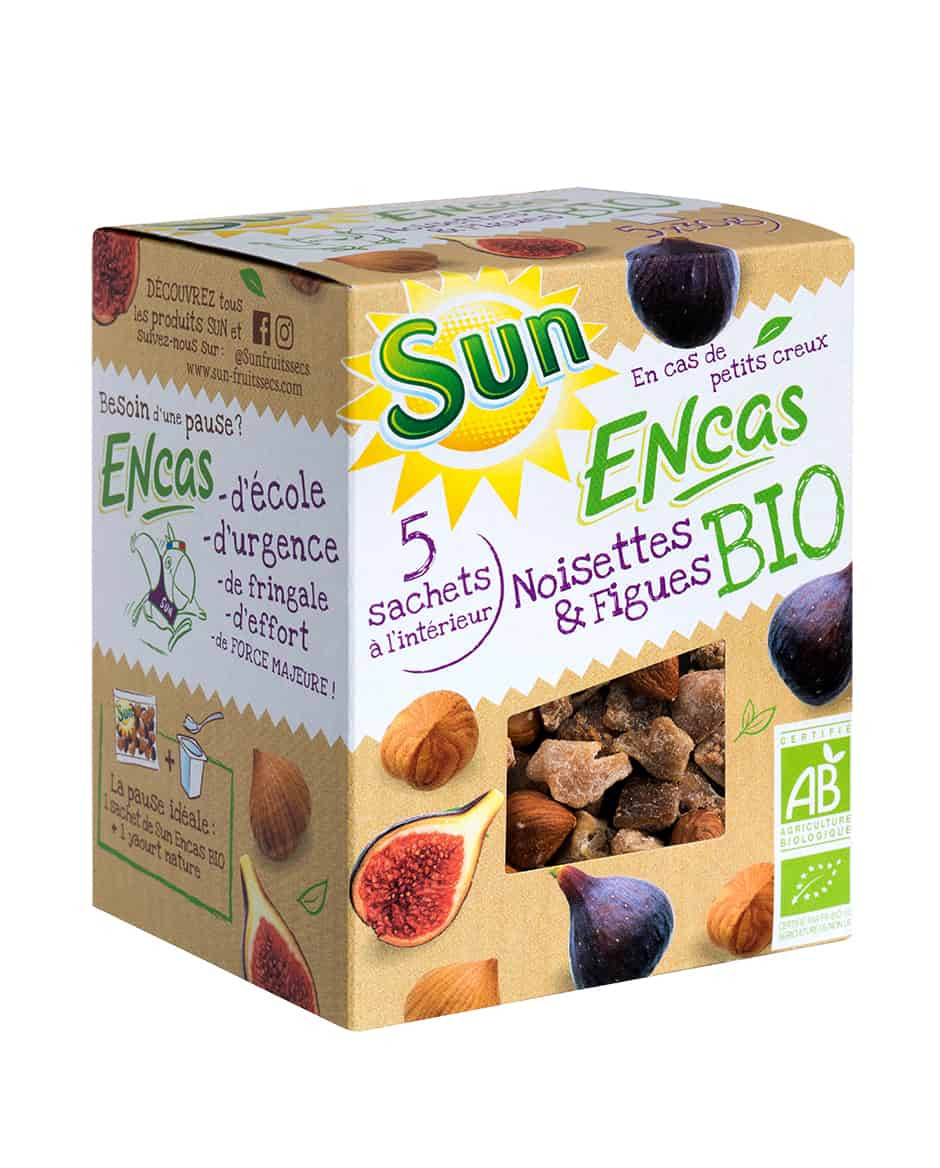 You're in a rush, you're hungry, you're after for a wholesome, healthy snack for the kids, or you need a little energy boost. Whatever the situation, SUN ORGANIC SNACKING is the delicious, natural, energy-packed solution you need!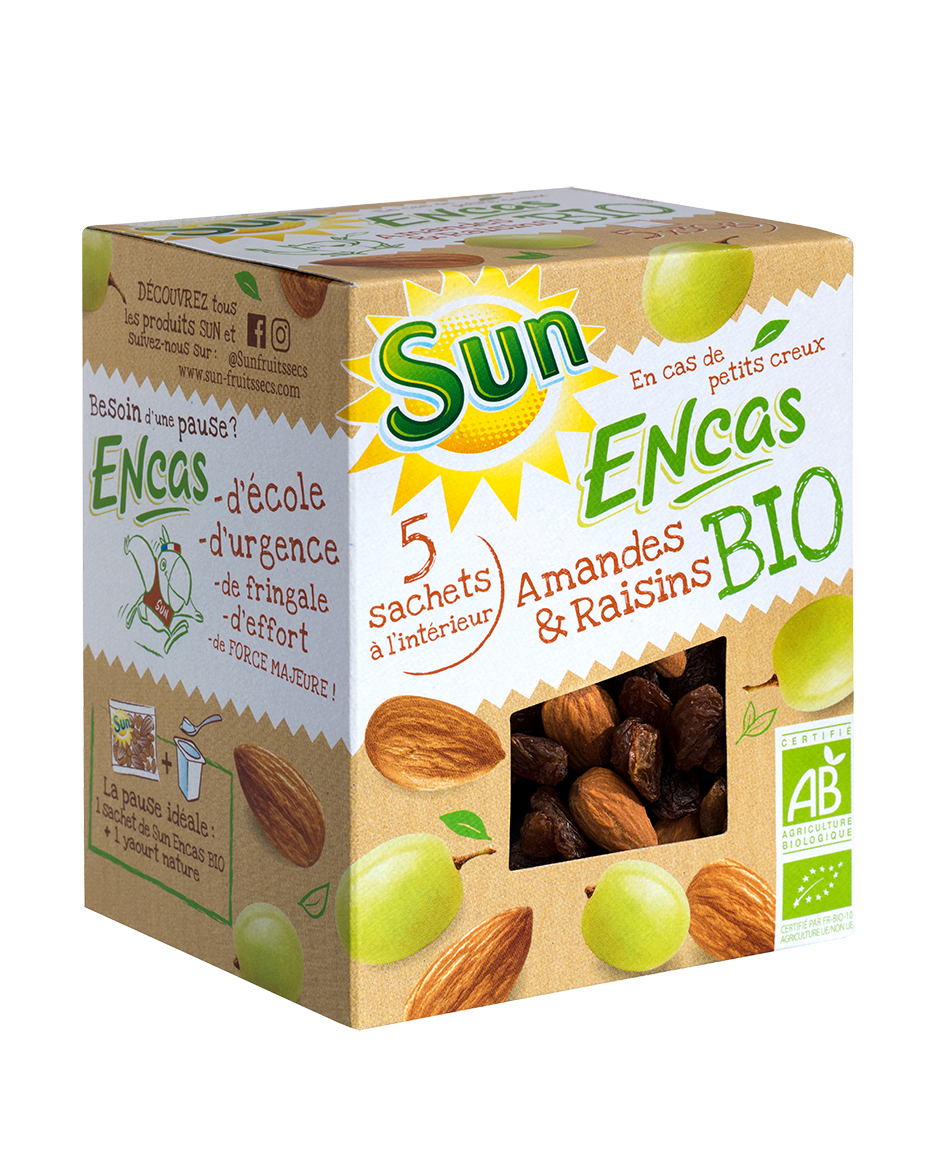 Stored in your closet away from light and moisture in a recycled cardboard box (and recyclable), 5 bags of 30g of organic dried fruits & nuts will be ready to accompany you everywhere by slipping in a sports bag, hiking or travel, a handbag, a school bag or even in a pocket (discreet and sober this bag will fit all – clothing styles)!
Discover our 2 BIO dried fruit mixes:
– Organic Almonds & Raisins 5x30g = 150g> PRODUCT INFO
– Organic Figs & Hazelnuts 5x30g = 150g> PRODUCT INFO
WHERE TO FIND THEM? Click here to see in which store you can buy them.
Or go to the web on Amazon.fr.