Hazelnuts are a great snack. They're packed with energy and you can eat them straight out of the bag.
If you prefer to cook with them, they're a great addition to any sweet or savoury dish, such as crunchy spreads, cheese dishes, cakes, stuffings and salads. Sprinkle wherever you want some added crunch!
Our tip: grill the hazelnuts for a few minutes in the oven or in a non-stick pan to bring out their full flavour and crunch!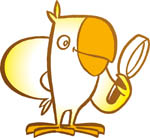 Whole shelled hazelnuts.
Ingredients: Whole shelled hazelnuts. May contain traces of peanuts, gluten, sesame and soya.
Net weight: 500g
Store in a cool, dry place away from direct sunlight.
Keep this product out of the reach of SMALL CHILDREN, as they could swallow them whole.
AVERAGE NUTRITIONAL VALUES PER 100G
Energy
2822 kJ / 683 kcal
Fat