Enjoy to your heart's content!
Maybe you're looking to impress people with your charm, humour and sharp wit. Perhaps you want a successful career or to become a top athlete. Or do you want your little one to win a Nobel Prize?
Our Nibbles can't do those things for you. But they can give you a little moment of pure joy, shared with good company. Life's good, isn't it?
We gently roast our SUN cashews in our oven to give them that delicious grilled taste. These unsalted cashews are perfect who people who love all-natural flavours, and they're great for cooking, too. So head over to our recipes section!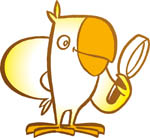 Grilled cashews
Ingredients: Cashews. May contain peanuts, gluten, sesame and soya. Net weight: 250g
Packaged in a protective atmosphere.
Store these SUN grilled cashews in a cool, dry place away from direct sunlight.
To ensure you enjoy this product at its best, we recommend you consume it immediately after opening.
Keep these cashews out of the reach of small children, as they could swallow them whole.
AVERAGE NUTRITIONAL VALUES PER 100G
Energy
 2402 kJ / 574 kcal
Fat

of which saturates

46,3 g

9,1 g

Carbohydrates

of which sugars

32,7 g

5 g

Protein
15,3 g
Salt
0,04 g